2. 02. 2023
Meet the Artist
Introduce yourself! What's your name and what do you do?
My name is Aissatou Traore and I'm an artist.
What is your background? How did you start making art?
I was born in Queens, NY and my roots are in West Africa. Both of my parents are from Conakry, Guinea. Which makes me a first gen. I always had vivid dreams as a little girl and would draw anything I imagined. I was obsessed with cartoons and just wanted to bring my own characters to life.
How did your opportunity of collabing with 2nd Street come about?
I heard about the contest so I reached out and submitted my work. A few weeks went by, I received an email and things were in motion. I had a lovely time painting the stores.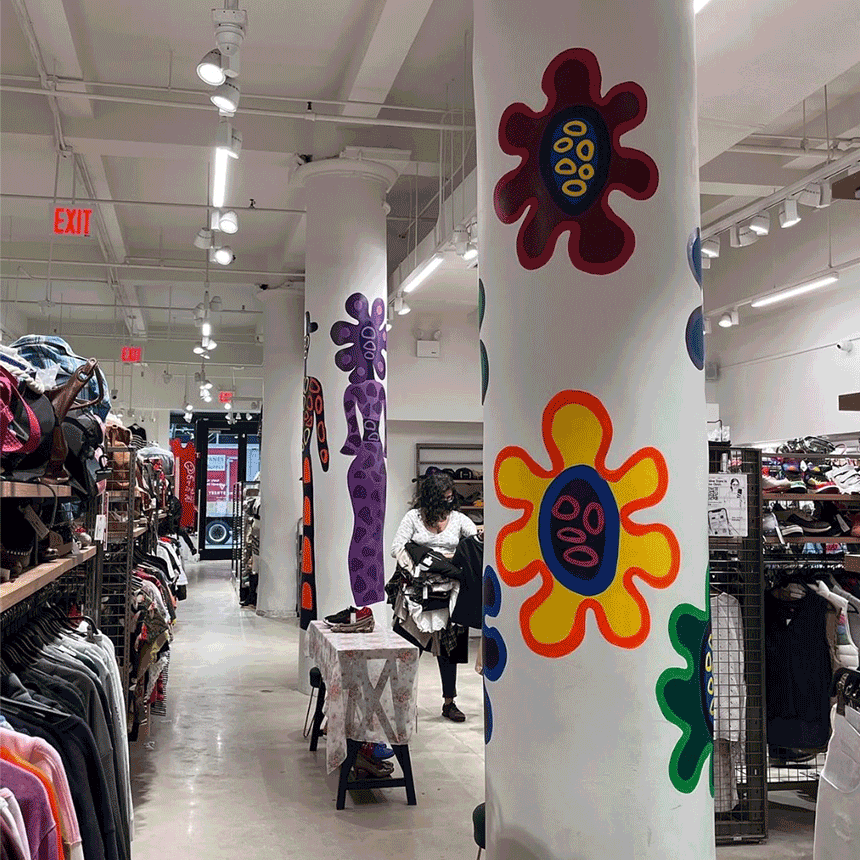 What type of artwork do you enjoy doing the most?
I enjoy working with oil pastels. The colors are so bright and buttery. It gets a little messy but it really brings out my inner child.
What is your most important artist tool? Is there something you can't live without in your studio?
Water is essential. I use a lot of acrylic mixed with water to get a beautiful blend of hues.
Is there an artwork you are most proud of? Why?
Yes! I made a face sculpture. It was my first time using clay and it felt so grounding. I realized how much I enjoy using my hands. The piece turned out better than I thought
Where do you find inspiration? What do you do when you're not inspired?
Nature is my biggest inspiration. I could just go outside and instantly be moved by the sun, trees, and etc. I also resort to memories, music and movies.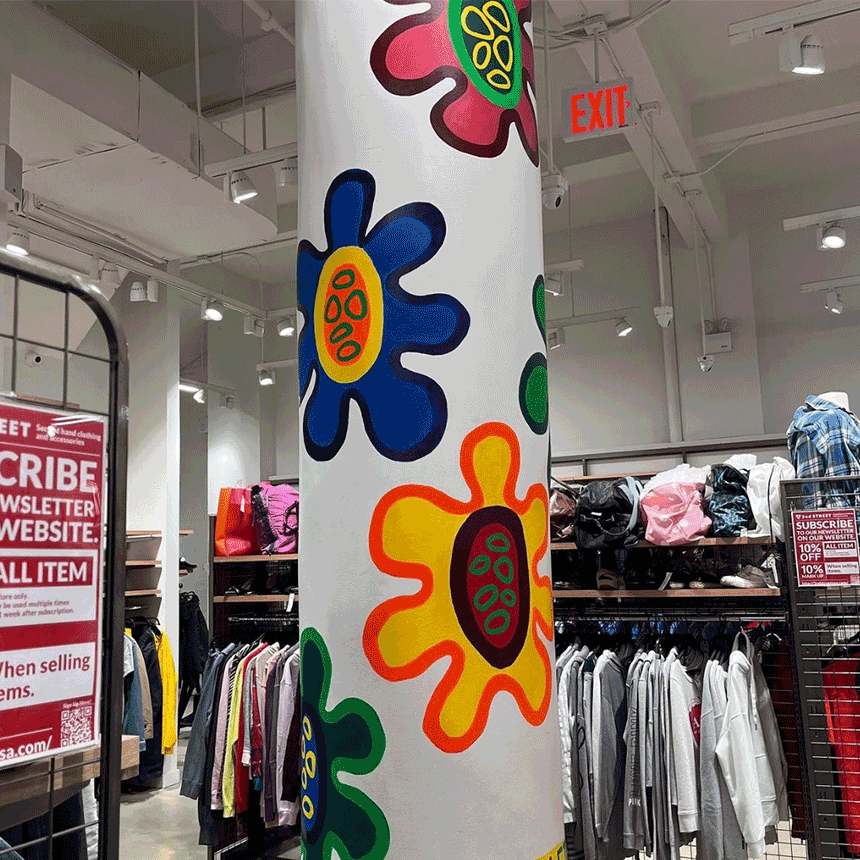 What's one thing people don't know about you?
I like cooking plant based meals. I try new recipes all the time. It's always a fun, creative and learning experience.
What is the best piece of advice you've been given?
Stay true to yourself, do what you love
Do you have a "dream project" or a goal for your art that you would like to complete one day?
Design functional objects
What would you like to be remembered for?
Peaceful presence