1. 04. 2022
2nd STREET SoHo is Finally Opening Next Week
---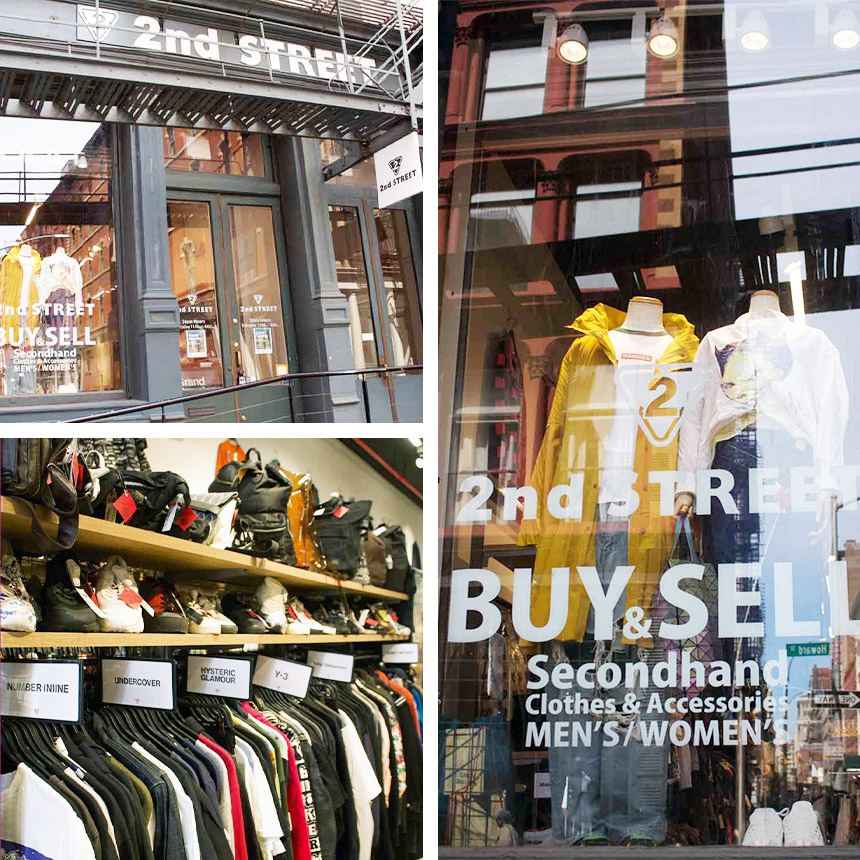 NEWS
We're happy to announce that 2nd STREET SoHo will be opening its doors next Saturday! 2nd STREET SoHo will be our 3rd location in New York. It's located on Howard St, between Broadway and Lafayette. SoHo is a prime location for shopping, dining, designer boutiques, and trendy to high end fashion.

The new store will be stocked with selected clothing, shoes, and accessories from other 2nd STREET locations. If you're in the area, we can't wait to see you at the grand opening. Come by to sell your clothes, or shop around. Many of the freshly stocked items will also be available online. Stay tuned for more details!
OPENING: SATURDAY, APRIL 9TH
Address: 27 Howard St, 1st Floor
New York, New York, 10013
Hours: 11am to 8pm, Daily
ALSO, to celebrate the grand opening, we're stocking 1000+ items at SoHo with brands including Prada, Louis Vuitton, Yohji Yamamoto, CDG, and A LOT MORE. They'll be available Saturday, 4/9 at SoHo from 11am (store opening) or online at 6pm EDT.
Preview the items here!
Online Shop:
https://ec.2ndstreetusa.com/
Facebook:
https://www.facebook.com/2ndstreetusa/
Instagram:
https://www.instagram.com/2ndstreetusa/
TikTok:
https://www.tiktok.com/@2ndstreetusainc