11. 04. 2022
Check out Santa Monica's Grand Opening
+ Shop now for the Santa Monica Exclusive
---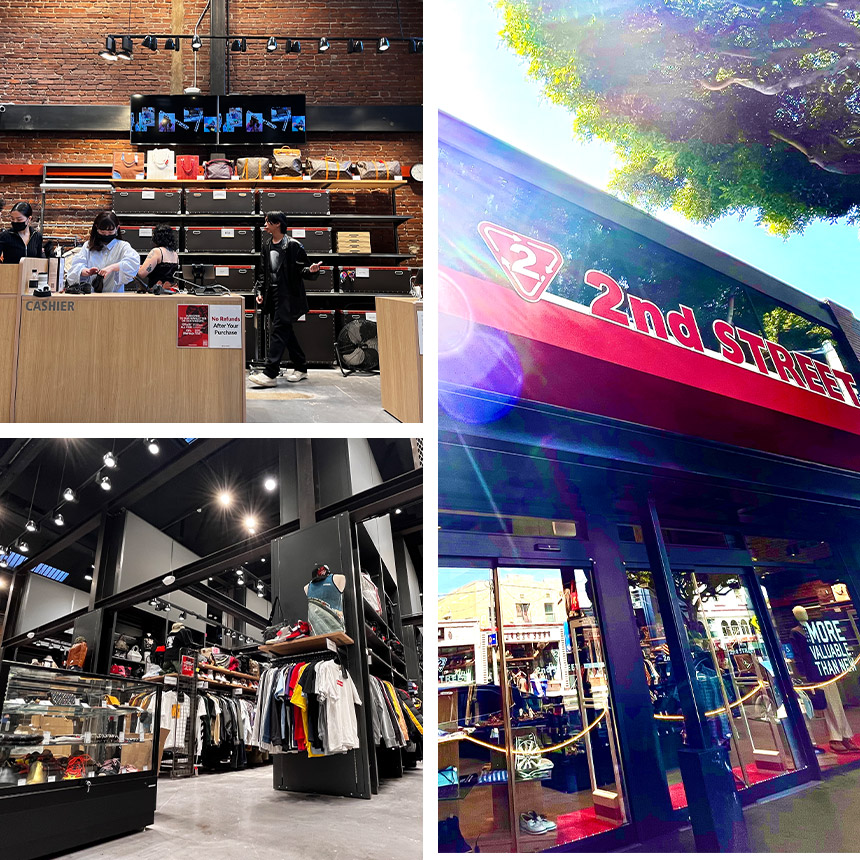 NEWS
The long-awaited opening of the Santa Monica location has FINALLY happened! It's an exciting event with the store stocked with lots of great clothes, shoes, and accessories from a HUGE variety of brands.

2nd STREET Santa Monica is located on Main St, right next to Venice. The street is filled with great coffee shops, bars, restaurants and cafes. Plus, it's right next to the beach. Come by to sell your clothes, or shop around. Many of the freshly stocked items is now available online.
GRAND OPENING SATURDAY, APRIL 16TH
Address: 2936 Main St
Santa Monica, CA 90405
Hours: 11am to 8pm, Daily
ALSO, to celebrate the opening, we are stocking 3000+ items at Santa Monica with brands including Chanel, A.P.C, Louis Vuitton, Supreme, Yeezy and a lot more.
Check out the items here!
Online Shop:
https://ec.2ndstreetusa.com/
Facebook:
https://www.facebook.com/2ndstreetusa/
Instagram:
https://www.instagram.com/2ndstreetusa/
TikTok:
https://www.tiktok.com/@2ndstreetusainc