2. 08. 2022
A Look Inside: 2nd STREET Stanton
2nd STREET Stanton - the newest addition to Southern California, and here's what you need to know:

Address: 12809 Beach Blvd
Stanton, CA 90680

Hours: 11am to 8pm, Daily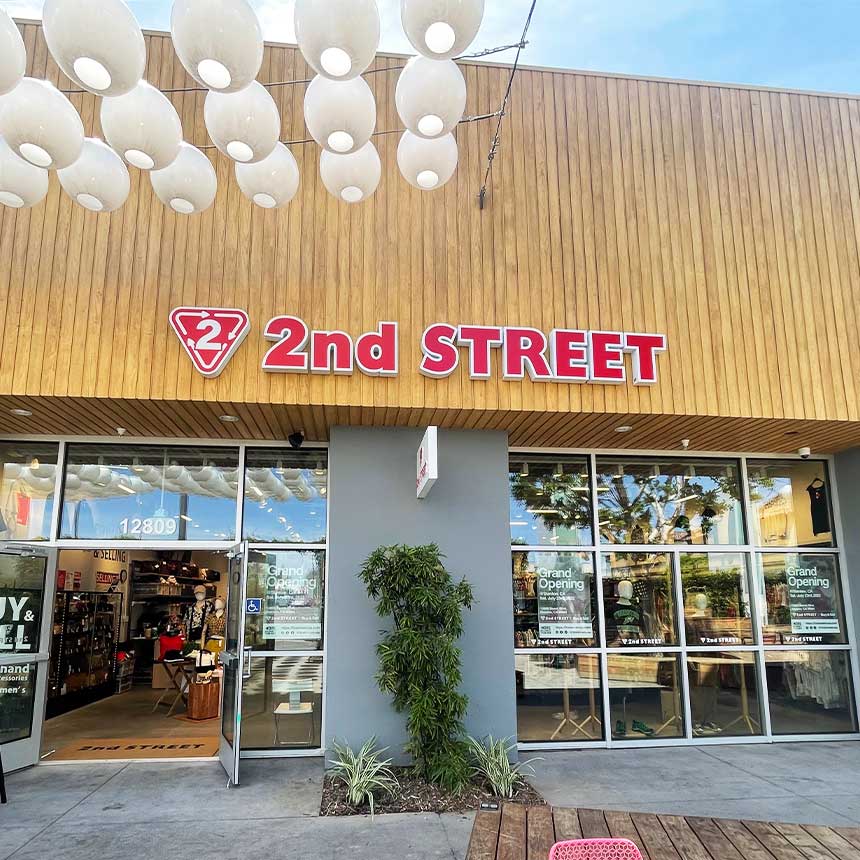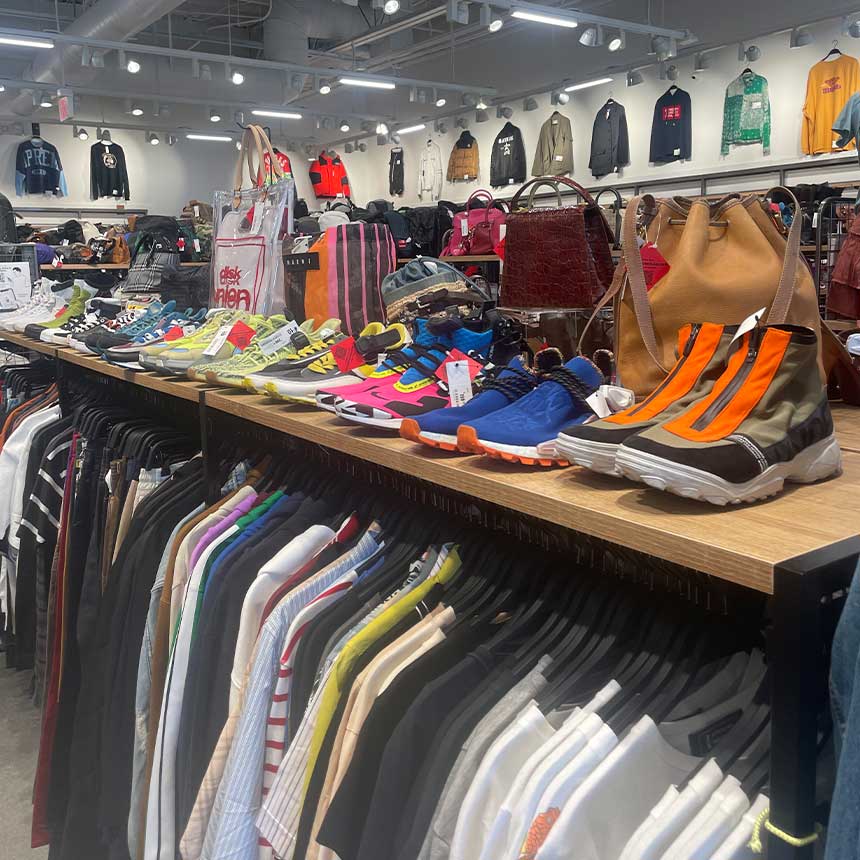 The newest SoCal location can be found within the Rodeo 39 Public Market in Stanton. While the upmarket food hall is filled with various eateries, 2nd STREET is filled with various designers and styles! If you are an indecisive individual, be prepared to spend a good few hours here…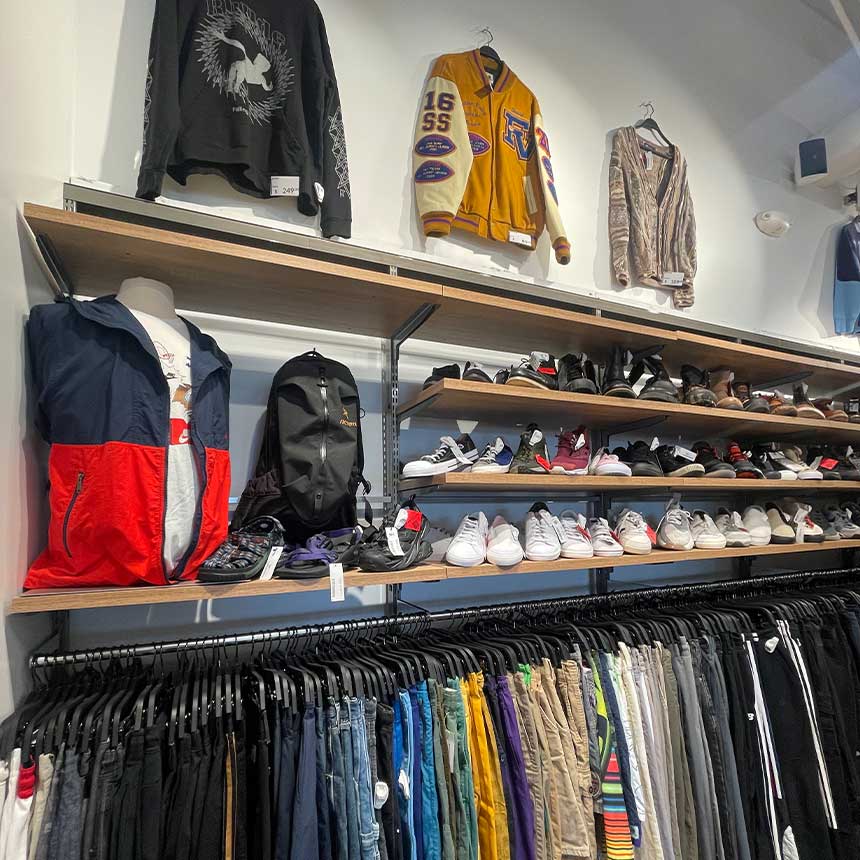 When you walk into the store, you will see a glass display across a large wall filled with designer bags. From Louis Vuitton to Gucci, to Chanel and Yves Saint Laurent. Our lovely employee Tia flew in from the New York branch to help with the grand opening, and to model these designer handbags!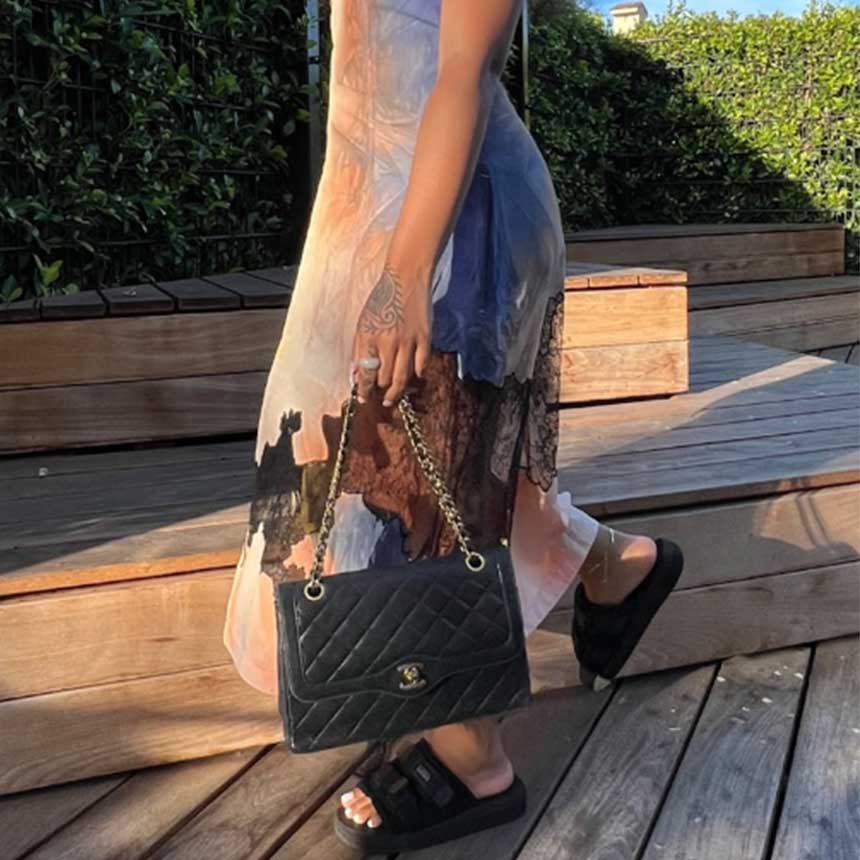 Dior Handbag:
$499
Question: Have you ever noticed how fashion trends always seem to come back around? That is mainly because we are influenced by past eras and develop nostalgia for them.

Whether it is vintage clothing with modern adaptations, or full-on retro styles in modern times, you're going to need at least one statement piece that brings the outfit all together. Thankfully I didn't have to look too hard through the racks to find the gems that I was seeking.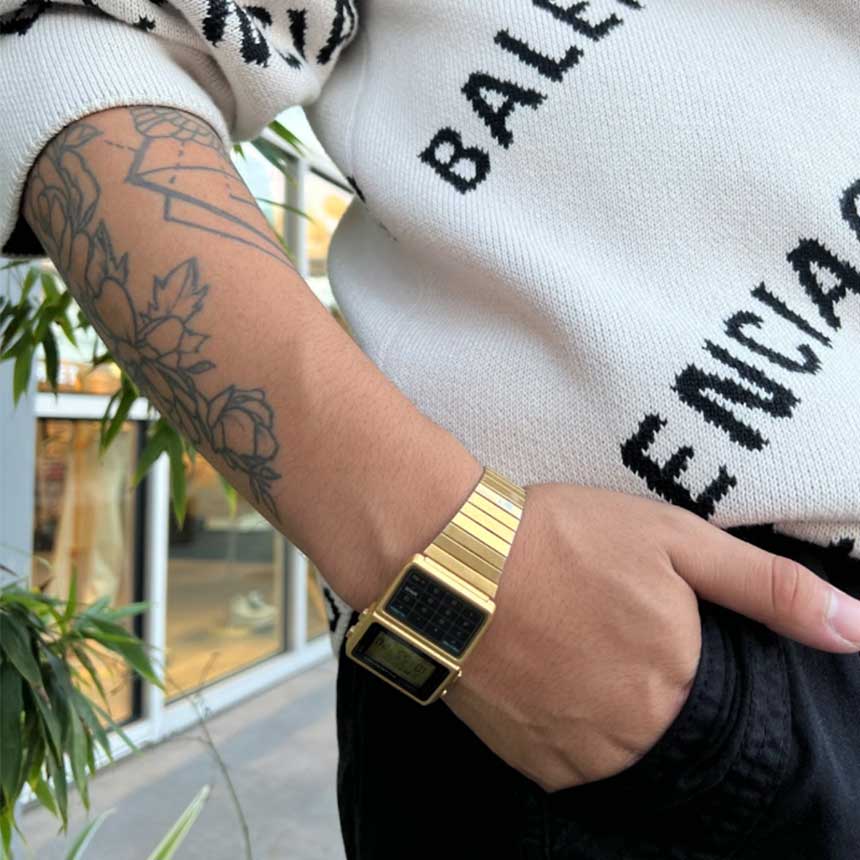 Casio Watch:
$39
It's safe to say that Casio digital watches are one of the most timeless pieces to have ever been created. They're seeing a surge in popularity with celebrities like Kristen Stewart and Tyler the Creator sporting it on their wrists.

As audience members, we have also been exposed to the accessory in 80s-based films and shows. The classic watch has transcended from Marty McFly in Back to the Future, to Mike in season three of Stranger Things. Casio is making their cameo.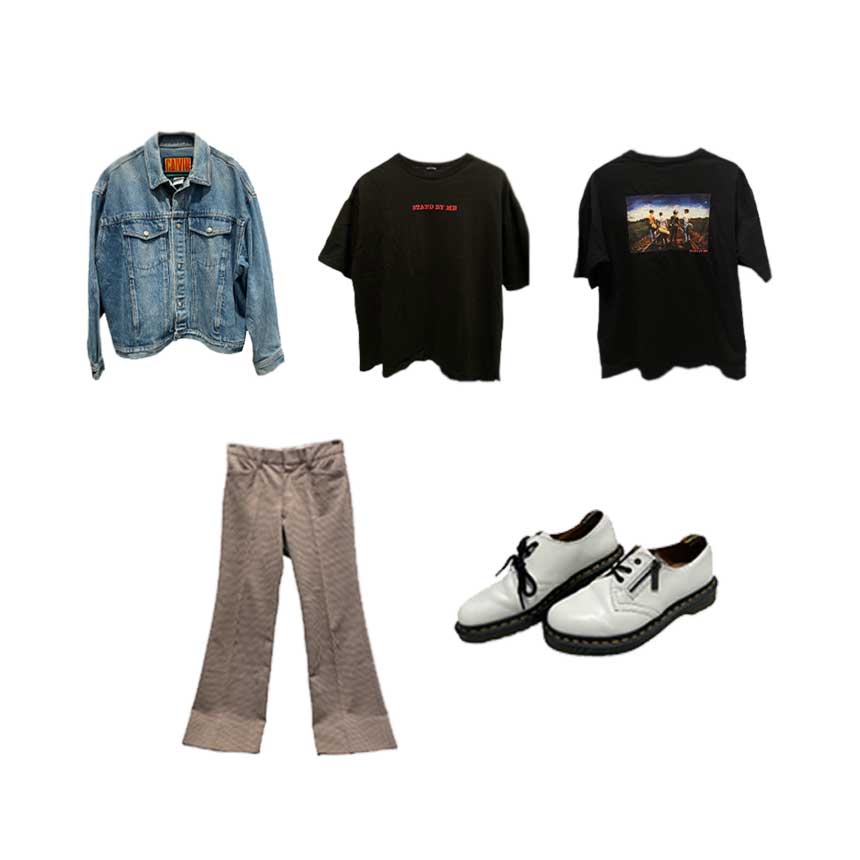 Calvin Klein Denim Jacket: Large,
$39
Stand By Me Tee (front and back): Medium,
$19
Vintage Houndstooth Pants: Small,
$19
Dr. Martens:
7, $99
Speaking of 80s movies like Back to the Future, Stand By Me is another 80s film that is regarded as a cult classic. I came across this gem as I was looking for a band tee in the men's section. I saw a plain black shirt with a simple embroiderment on the front - "STAND BY ME."

I thought it was a very cute piece, picked it up, turned it around, and then saw the portrait of four boys in Oregon on the railroad tracks. And that folks is the story on how I came across the statement piece that drew inspiration for this outfit. Denim jacket? Classic. Houndstooth print? Classic. Doc Martens? Cult classic.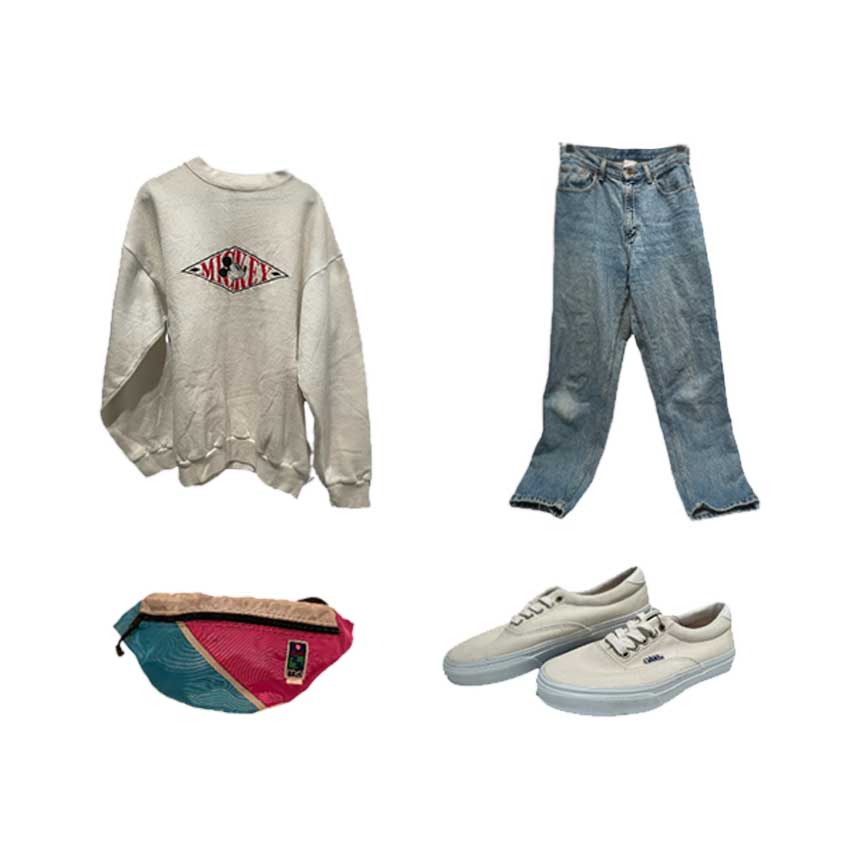 Vintage Mickey Sweater:
$59, Large
L.L. Bean Jeans:
8, $16
Retro Fanny Pack:
$9
Vans:
5.5, $29
With the Disneyland Resort being less than 20 minutes away, I knew I had to come across at least one vintage Disney piece. The Mickey Mouse crewneck was still in pristine condition, and a unique-looking and original Disneyland clothing tag on the inside.

I drew inspiration from the crewneck and envisioned this retro look that you would see in family photos of their first trip to Disneyland in the 80s. This retro fanny pack at the center of the outfit paired with the washed out denim, and old school classics really brought the vision to life.
Living up to their credo, 2nd STREET Stanton will continue to buy and sell a variety of items from luxury, streetwear, and vintage, to sneakers, handbags, and other accessories.
For more updates on any of the 2nd STREET USA locations, visit our website or follow us on social media!