30. 11. 2022
2nd STREET Spotlight - Nadine
We're taking a break from highlighting 2ndSTREET's trendy clothing to shine a spotlight on 2ndSTREET's staff instead once again! You've gotten to know our inventory, now meet our Assistant Store Manager who helps keep the store running and the inventory coming here in Torrance, California - Nadine Cord-Cruz!
Q. What is the most unique part about working for 2ndSTREET?
A. The most unique part about working for 2nd Street is the knowledge you gain about fashion and certain brands. Before working for 2nd Street, I was a bit clueless on what fashion is. But working as a sales associate, buyer, and now as an assistant manager, I've seen thousands of different clothing pieces, from vintage to designer.

As cliche as it sounds, I've learned that fashion is what you make it! I love that as you work for this company, you also notice how your fashion identity changes!
Q. How would you describe your personal style?
A. I'd describe my personal style as random and something that changes throughout the seasons. If you were to walk in my closet, you wouldn't really find a common theme or a certain style. But I'd describe my current style as youthful and comfortable, and slightly relates to "gorpcore" fashion. I love the combination of cargos, chunky trainer sneakers, nylon jackets, and crossbody purses.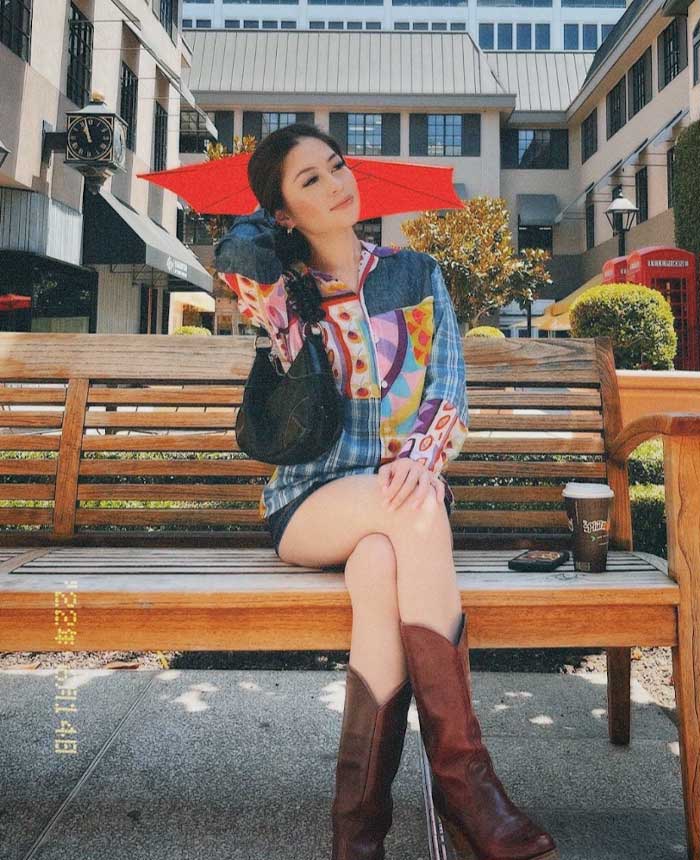 Q. Is there a current trend that you are fully onboard with?
A. A current trend that I'm currently loving is the "ballet-core" aesthetic. I love how ballet flats look. I think they're graceful, minimalist, classic, and a must-have staple to everyone's wardrobe! Other clothing pieces that align with the "ballet-core" aesthetic are tulle skirts, yoga bodysuits, and hair bows. I also love that "ballet-core" gives us a chance to embrace softness and femininity, since the world doesn't perceive us in that way.
Q. What is the best compliment you have ever received?
A. The best compliment I've ever received is how outgoing I am. I used to be extremely shy and struggle with public speaking, but working in customer service in general has brought out my personality and it's nice to see how I used to be and where I am now.
Q. Do you have any favorite designers that are carried in 2ndSTREET stores?
A. Some of my favorite designers that we carry at 2nd Street are Prada, Miu Miu, and Chanel. I love the variety of clothing and accessories that we have throughout all the stores, and I love that I'm able to purchase these brands at a reasonable price!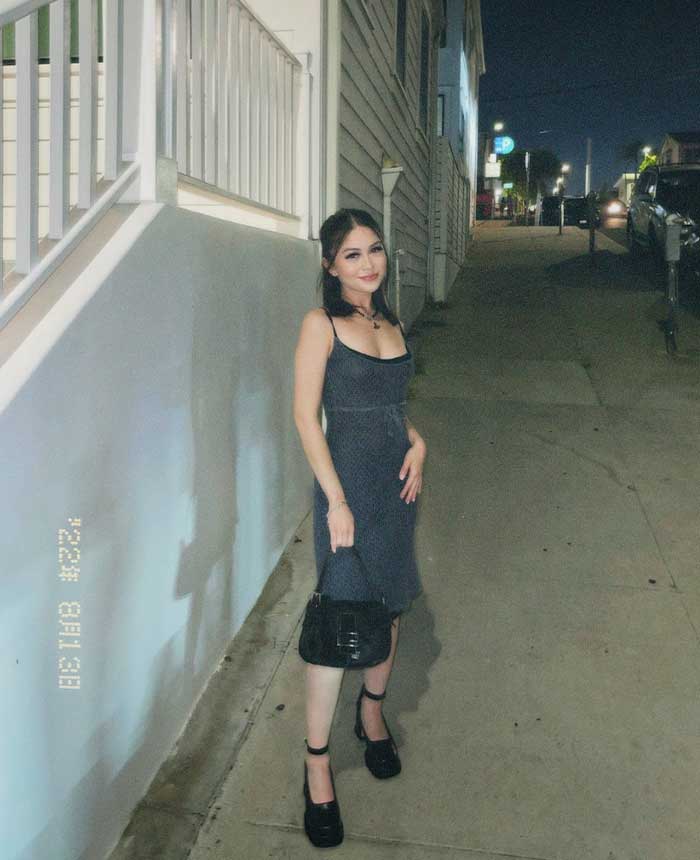 Q. Is there a life motto or memorable affirmation you live by?
A. A motto I live by is from a song called "Robbers" by The 1975 and the line is "If you never shoot, you'll never know". This affirmation always helps me when I'm having difficulty in making decisions, or when I'm nervous in pursuing something. When I think of this motto, I think about all the positive outcomes that could happen if I make that decision!
Q. What's one thing people don't know about you?
A. One unique thing about myself that not a lot of people know about myself is where my love for thrifting roots from. Growing up, my family used to own a thrift store in the Philippines. We actually started from our own garage and later transferred to our own store. I've always loved owning second-hand clothing and antique pieces, too bad I couldn't keep all of our inventory!
Q. What's your current favorite piece of clothing that you own?
A. My current favorite piece of clothing that I own is a vintage bronze choker that my late grandmother passed on to me. It's one of my prized possessions and it's been on my outfit rotation lately since I've seen Bella Hadid wear a similar piece. Since Bella is a huge fashion inspiration to many, it's cool to see some trends, like the choker, show in recent fashion trends again!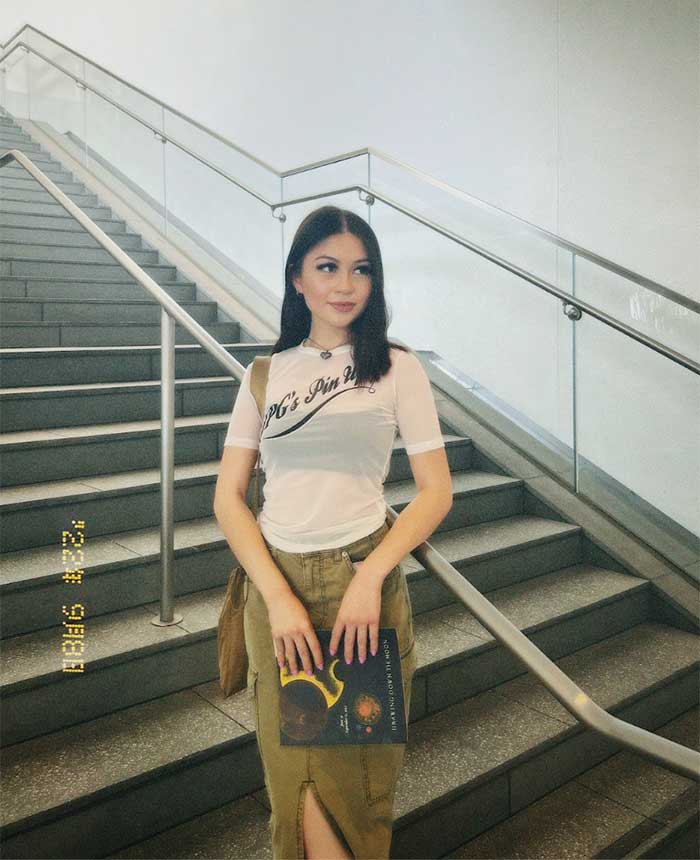 Q. What's a must-have clothing item everyone should own?
A. A must-have clothing item that everyone needs in their closet is a plain white button down! They're simple, yet an essential staple. I love that you can also throw them in any outfits, regardless of season.
Q. What's the best piece of advice you've received?
A. The best piece of advice I've ever received is "The way someone treats you is a reflection of themselves". I used to be so critical of myself and think too much about what other people thought of me. In my opinion, in order to move forward in life, along with peace and grace, you have to stop thinking about what other people think and just go by your OWN rules.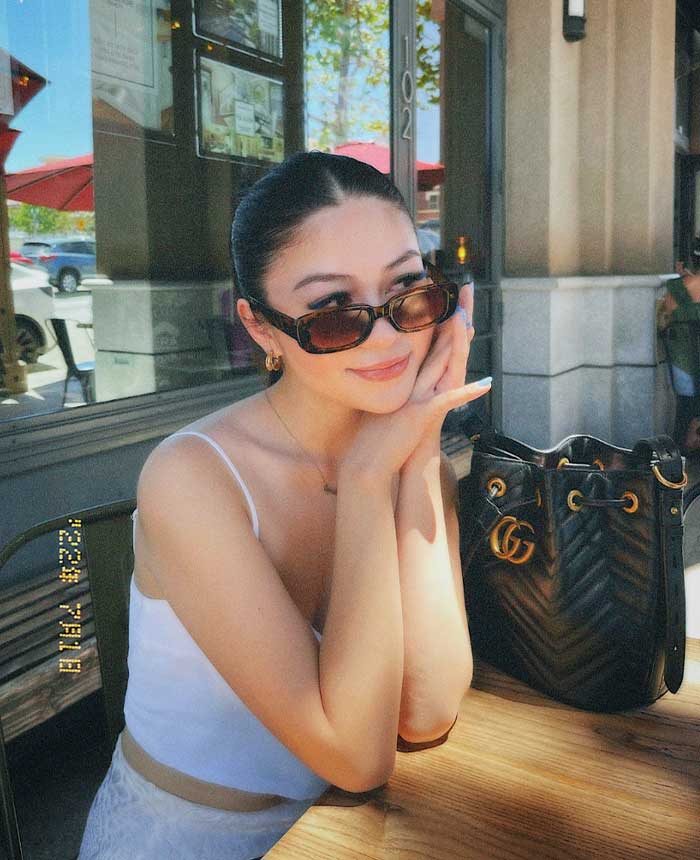 Brands to Sell for Fall: Read Blog
Dallas, Texas Store Opening Read Blog
Instagram: https://www.instagram.com/2ndstreetusa/
TikTok: https://www.tiktok.com/@2ndstreetusainc