8. 02. 2023
2nd STREET Spotlight - Luca
Q. Introduce yourself! What is your name, position at 2ndSTREET, and how long have you been with the company?
A. So my name is Luca. My position currently is Warehouse Management and Sourcing for 2ndSTREET USA! I've been with the company for close to five years now.
Q. What is the most unique part about working for 2ndSTREET?
A. I think what truly makes it so unique, of course aside from it being such a prestigious company, is that it is outside of our world as we know it. The certainty and belief in us as employees for such a grand corporate movement is pretty hard to come by these days. It can also really achieve a natural stimulation of growth in such a short span of time.
Q. How would you describe your personal style?
A. My personal style I'd say would fall along effortless, versatile, bold, and unique. I like to bring the future as fashion forward, along with the respect of how the culture raised me in nostalgic ways. I'm like the last of the Mohicans.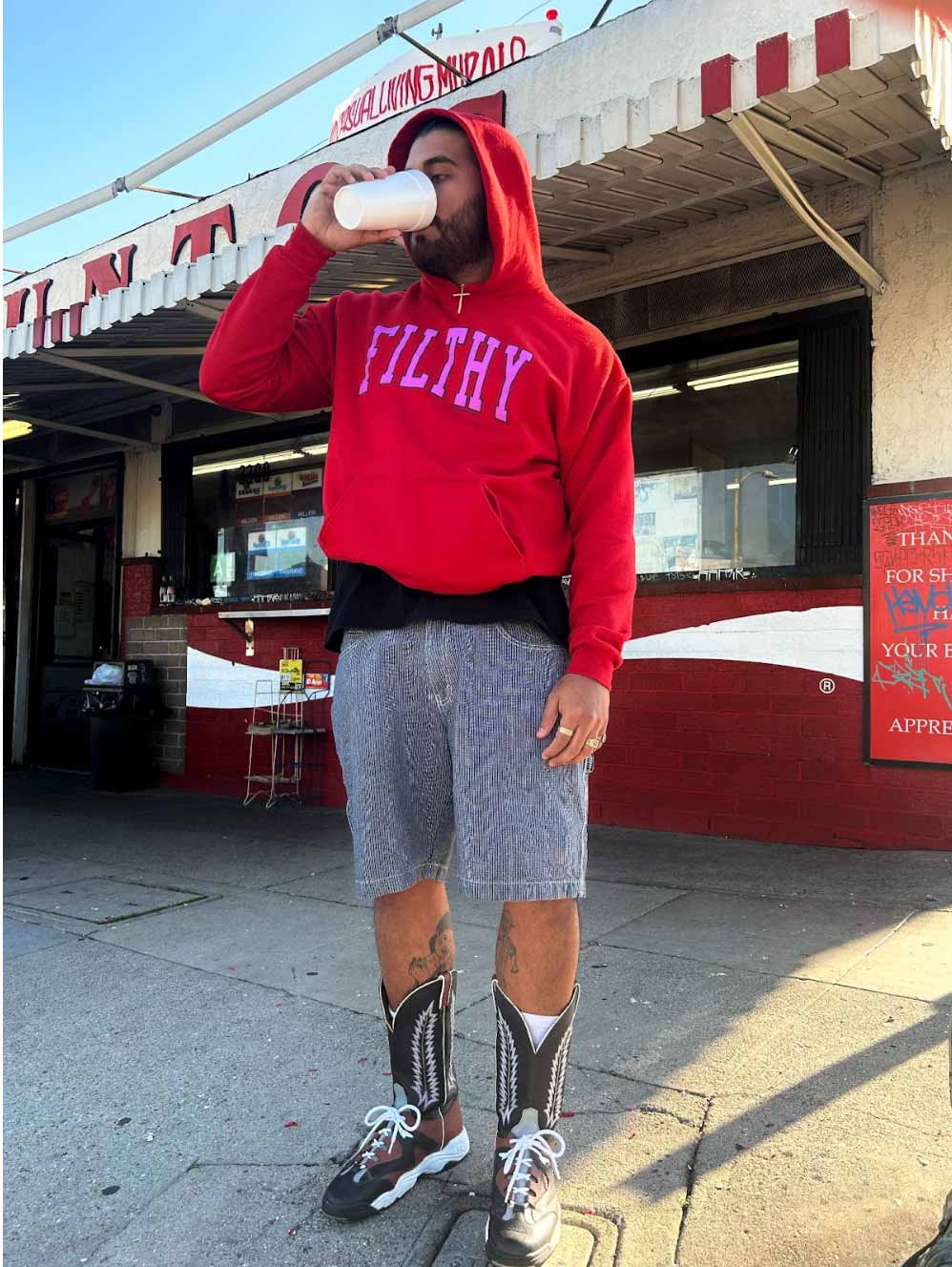 Q. Is there a current trend that you are fully onboard with?
A. Not necessarily. To be honest, I try my best to stay away from trend takeover. But, in the midst of the wave, I enjoy the competitive routines of who can do it the best. Most of these designers that came about associating with these trend takeovers were usually large enough and fell along Balenciaga, Maison Margiela, Lanvin, Louis Vuitton, Gucci, Givenchy, etc.

These all being more in tune with streetwear as a trend was quite the race to see what came of it in the process. Nothing but interesting to see a culture shift to such a unique exploitation of high luxury!
Q. What is the best compliment you have ever received?
A. "Only you could pull this off."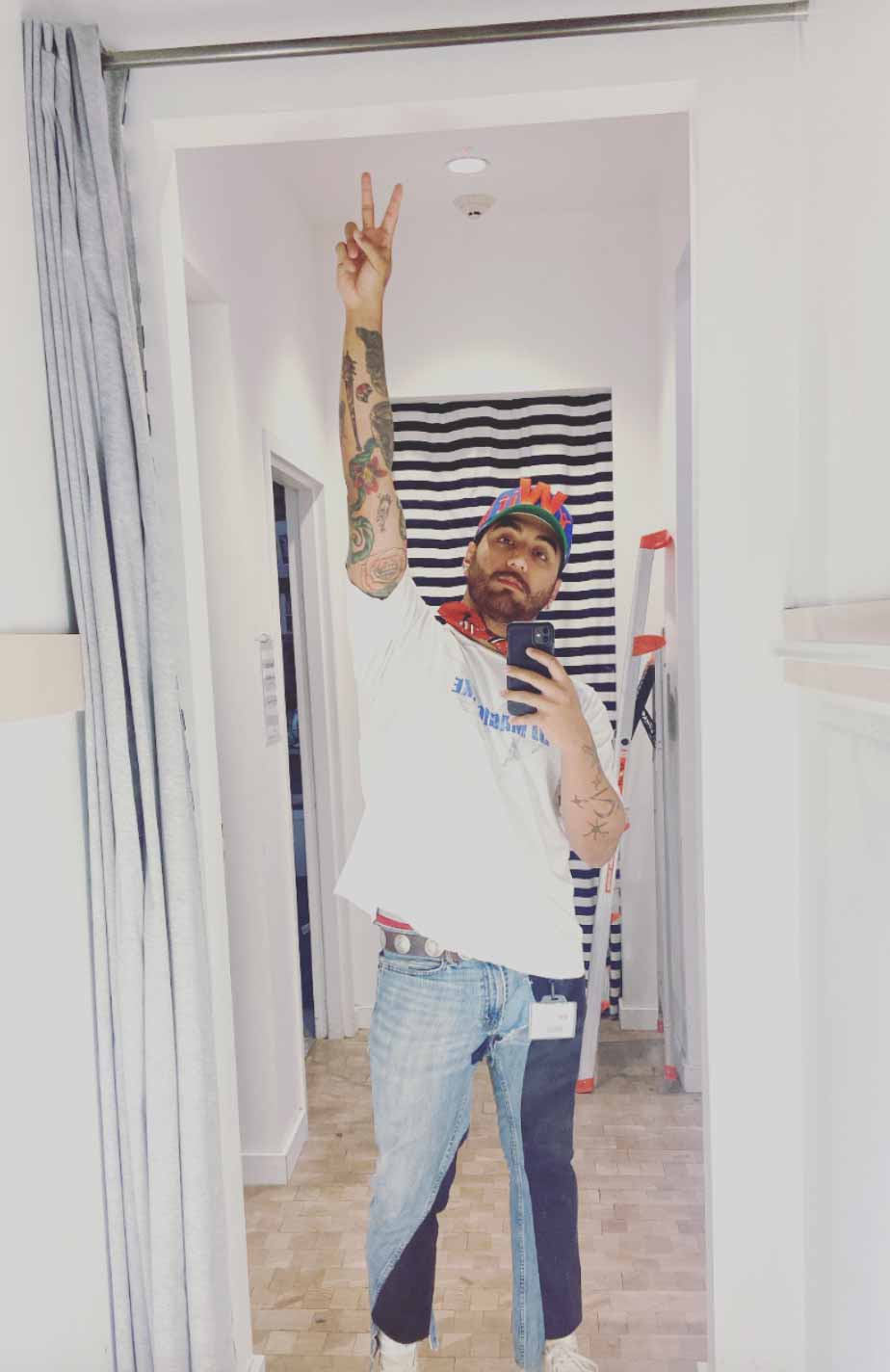 Q. Do you have any favorite designers that are carried in 2ndSTREET stores?
A. Plenty! A few of my favorite designers carried in our stores would be Ann Demeulemeester, Walter Van Beirendonck, Issey Miyake, Tom Ford, Loewe, Sulvam, and Versace techno jeans.
Q. Is there a life motto or memorable affirmation you live by?
A. "If you're not first, you're last."
Q. What's one thing people don't know about you?
A. I specialize in the art of shoe cobbling. I've always been into sneakers since I was like 14-years-old, way before any of this fashion direction really came to my mind. But in that process, I truly would be so interested in the history or purpose of any specific footwear design, especially if it was a model much older than I was! At the time in school, you'd get bullied if you wore the same shoes everybody had.

So, that was never quite the issue with me and my love for footwear that was one of a kind. It really got to a point where my love for old sneakers would come to an end as I battled the unfortunate result of something becoming expired and/or unwearable. It just kind of felt like an end to my expression, and now I had to come back to reality and wear shoes that everyone got at the mall. Around 18-years-old is when I started gluing, painting, repurposing defects, and eventually I would be given my first sewing awl. And the rest is history!
Q. What's your current favorite piece of clothing that you own?
A. It would be my uncle's Davoucci red leather jacket. I could wear that all day, all night!
Q. What's a must-have clothing item everyone should own?
A. A clean white tee.
Q. What would you like to be remembered for?
A. My generosity, persistence, and aspiration.